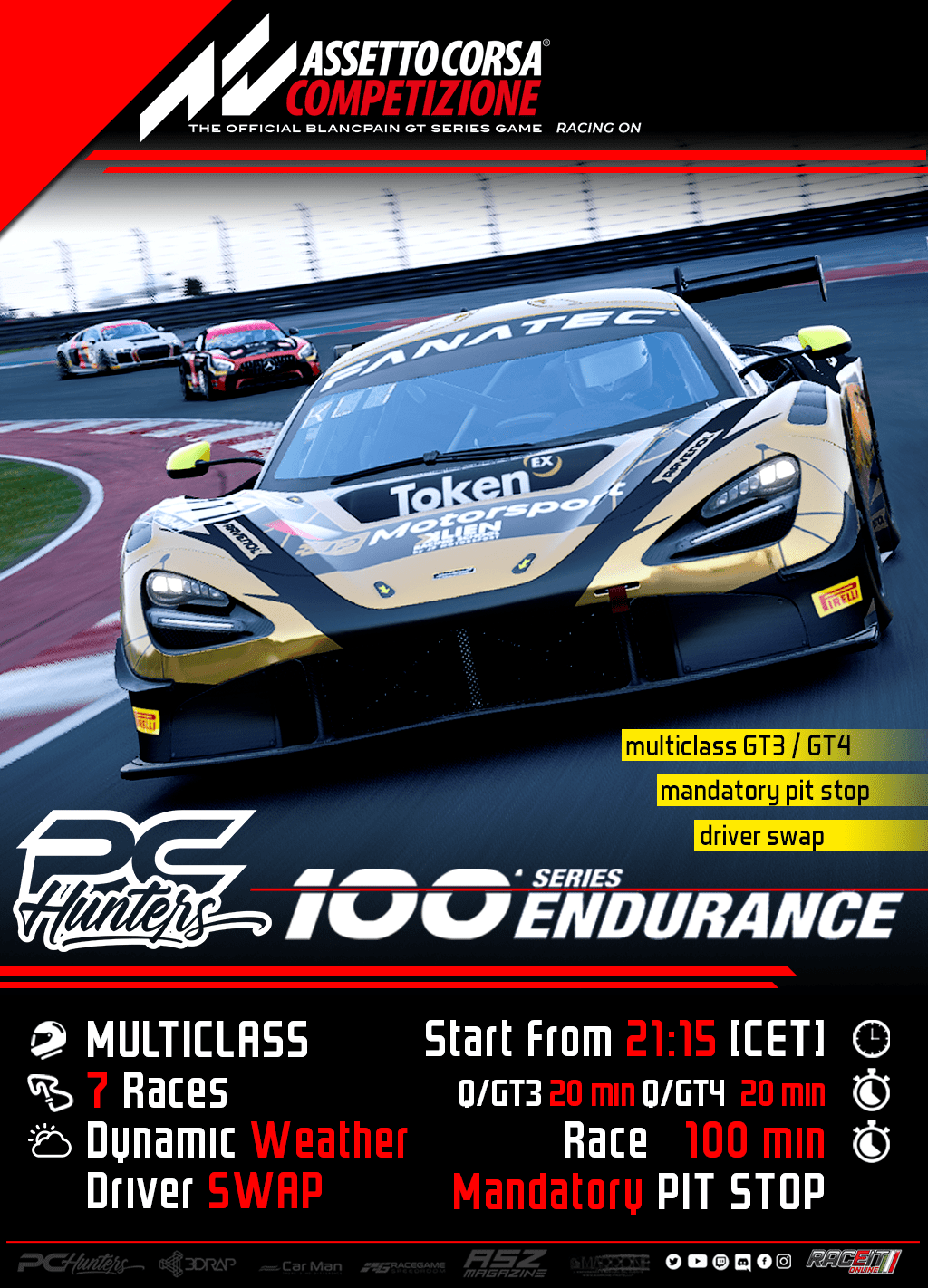 [ACC] 100 Endurance Series
Championship on Assetto Corsa Competizione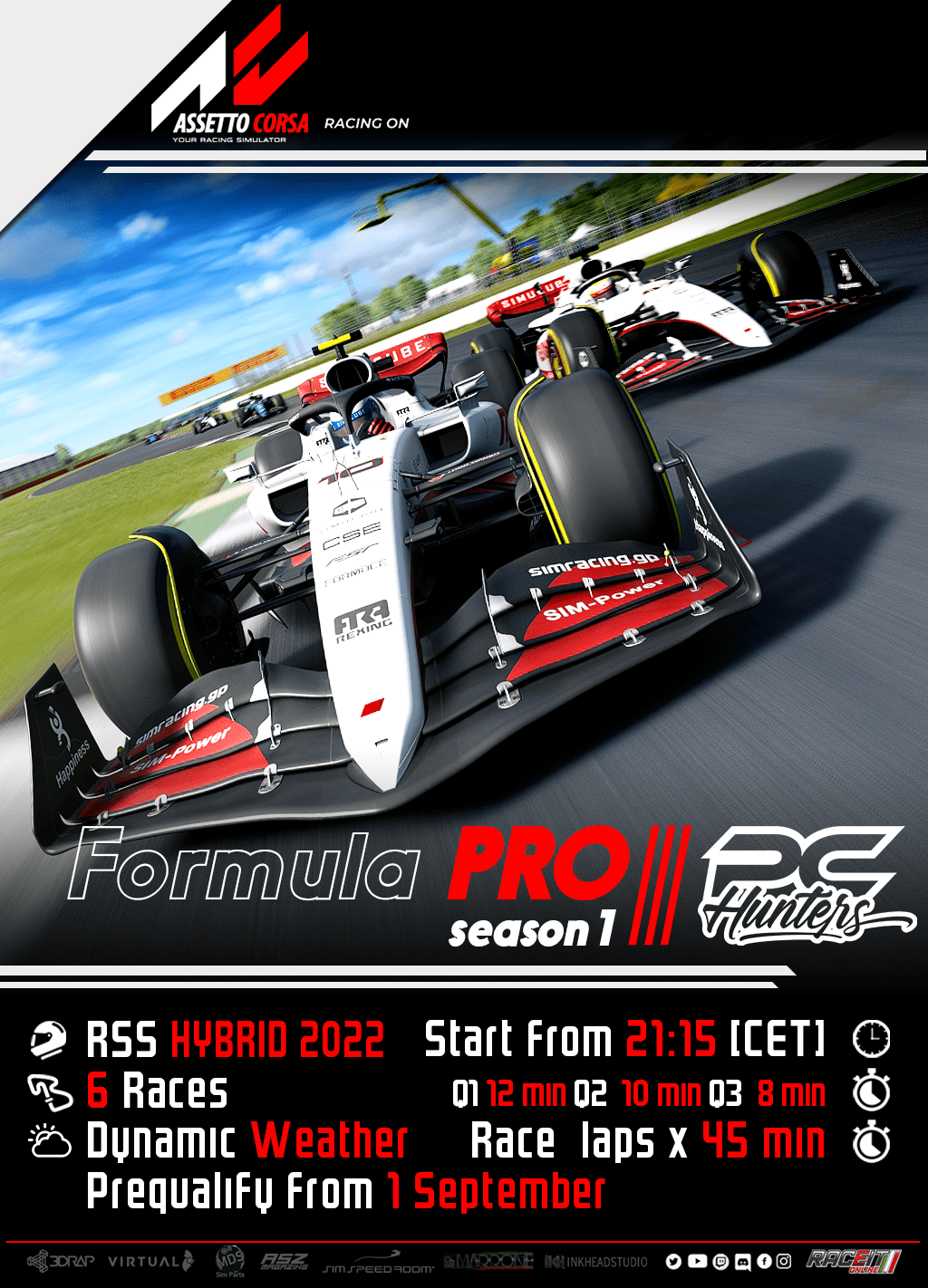 [AC] FORMULA PRO - Season1
Championship on Assetto Corsa
ABOUT US
STAFF
We are a group of friends with a lot of passion for car racing, especially virtual ones. This has pushed us to give life to our community, to which we want to offer competitions suitable for all types of users, taking advantage of the increasingly sophisticated simulators available on the market today. Our mission is to entertain and gather people who have the desire and enthusiasm to share this great passion with others.
Fabrizio Torri
CoFondatore - Staff Member
Co-Admin Web/Chat Discord
Server Admin
Super Moderatore Chat
Support Chat Discord
Pilota BrokenBrakes Squadra Corse
Andrea Cribioli
CoFondatore - Staff Member
Co-Admin Web/Chat Discord
Super Moderatore Chat
Grafico RaceIT Online
Pilota BrokenBrakes Squadra Corse
Modder Ufficiale RACEiT online
Stefano Demartin
Staff Member
Co-Admin Chat Discord
Super Moderatore Chat
Commentatore Live
TM DEMA Motorsport
Partners
PC HUNTER
RACEiT.Online è partner ufficiale di PC Hunter
Partners
3DRap.it
RACEiT.Online is official partner of 3DRap.it
Partners
RACEGAME
RACEiT.Online is the official partner of RaceGame - Sim Speed Room, the innovative global sim-racing platform.
To participate in the events organized by RACEiT.Online Registration on RaceGame is required, in this way the sim-driver will accumulate points for "Driver Performance Skill" [DPS], "Driver Safety Skill" [DSS] and "Driver Experience Skill" [DES]
These scores allow you to obtain licenses and rankings necessary to participate in certain races.
All pilots, through RaceGame - Sim Speed Room, are constantly evaluated through the results of each participation in the events.





Email
raceit.online@gmail.com
Clicca sul pulsante qui a fianco per contribuire e sostenere il nostro progetto